Milk Kanten pudding is one of the classic summer desserts for Japanese people. It's easy to make and the smooth texture helps your appetite when the weather's hot and humid.
We normally use milk and sugar to make this jelly, but today I'd like to share the recipe using coconut milk and condensed milk. 
Ingredients for Coconut Milk Kanten Pudding with Orange
Dried Kanten Seaweed: about 25cm (1 bar)
Coconut Milk: 300ml
Condensed Milk: 200ml
Water: 100ml
Orange: 1
Preparation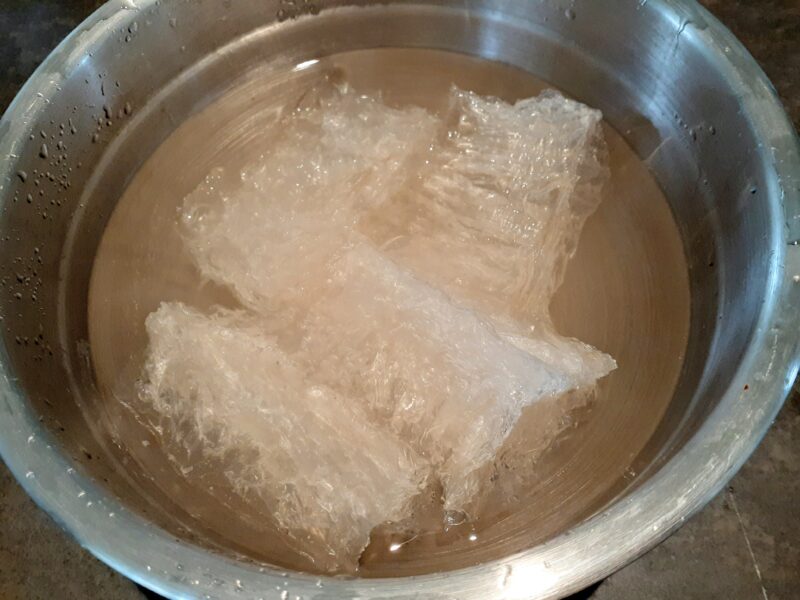 Rinse the dried Kanten bar and tear it by finger into small pieces. Soak them in water.
Skin the orange, cut it in small size removing the thin white skin.
How to Make Coconut Milk Kanten Pudding with Orange
1. After soaking in water, squeeze them to drain. Put them with water in a saucepan to boil.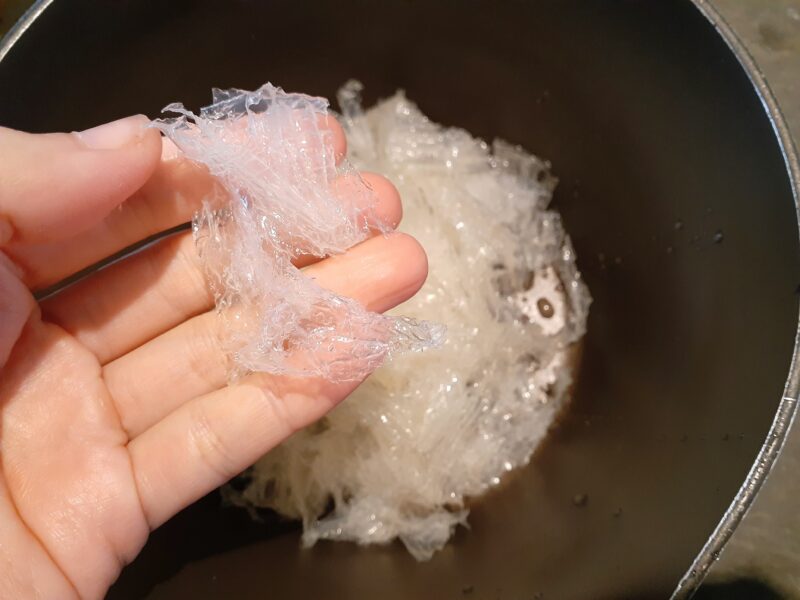 2. Cook the Kanten seaweed in water on a medium heat, constantly stirring, until the Kanten almost melts.
3. Add coconut milk and condensed milk little by little, constantly stirring, cook until evenly mixed.
4. Place the cut orange on the container.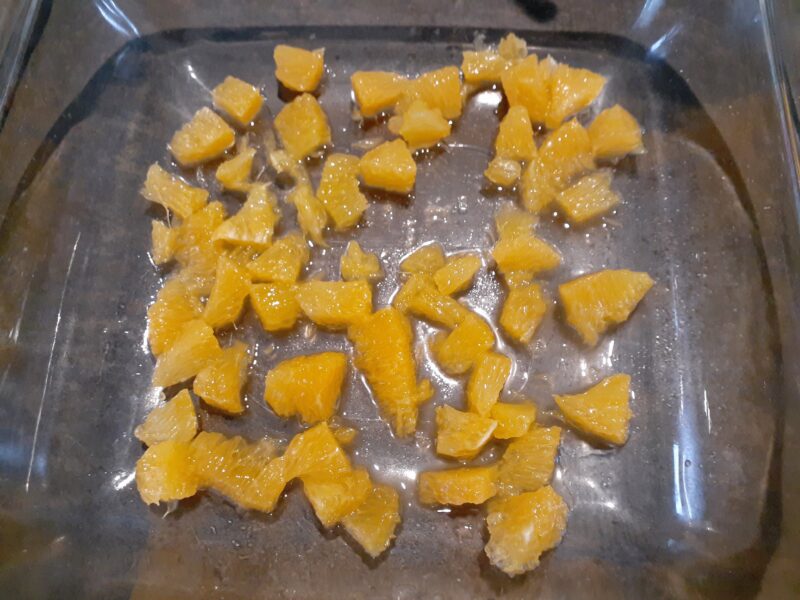 5. Slowly pour the Kanten and milk into the container. There are some Kanten lees which didn't melt away in the saucepan. If you don't want to leave them in your dessert, filter them at this step.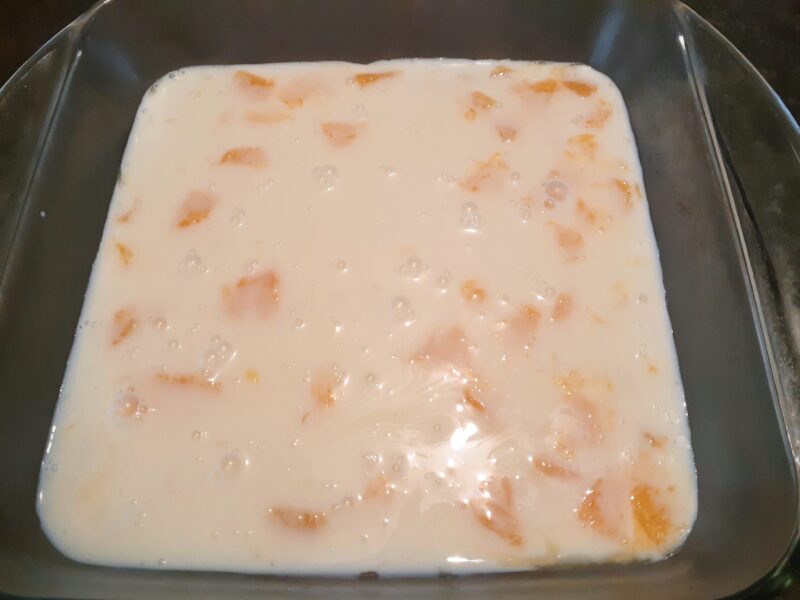 6. After it cools down, chill it in the fridge. Cut into a cube and serve.