I found Pork Hocks, which are not so common in Japan, at the supermarket here at a very reasonable price, so I decided to make soup with them.
This is a simple soup recipe for Pork Hock and cabbage.
I used green cabbage this time, but it could be replaced with Chinese cabbage.
Ingredients for Pork Hocks and Cabbage Soup
Pork Hocks: 2 pieces approx 1 kilo
Water
Cabbage: 1/4~1/2
Ginger: 1 piece
Garlic: A few cloves
Bay Leaves: 2
Soy Sauce: 1 Tbsp
Salt and Pepper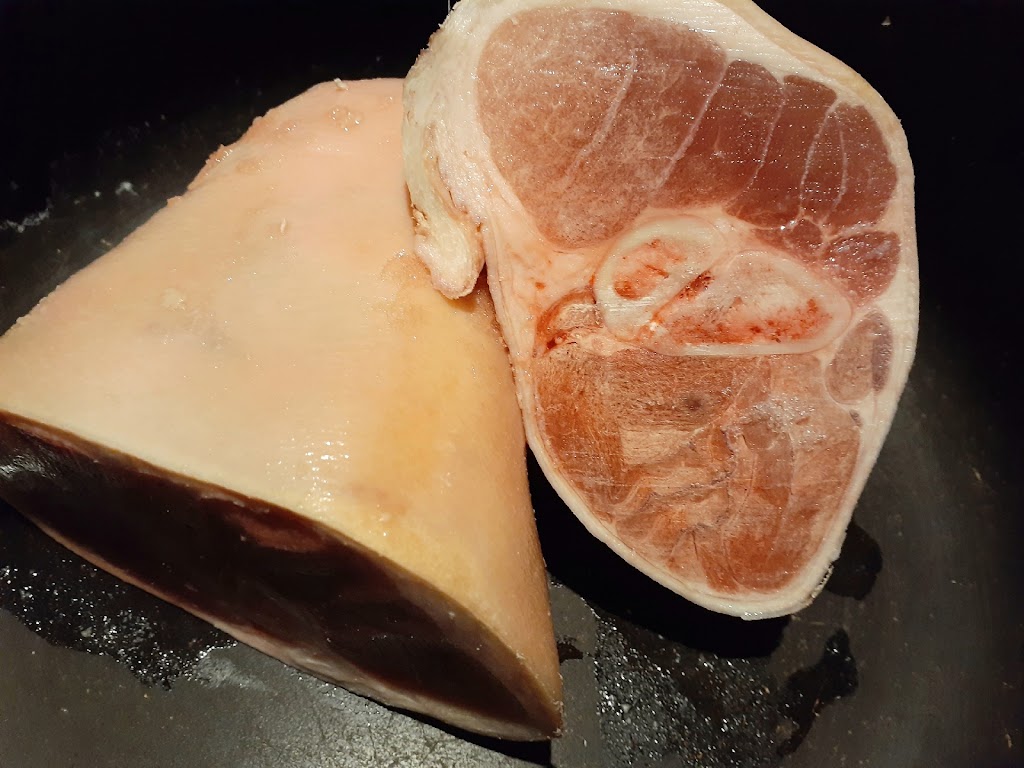 How to make Pork Hocks and Cabbage Soup
Put the pork hocks and plenty of water into a saucepan and bring to a boil. After boiling 3~5 minutes, discard the cooking water and rinse the pork hocks with cold tap water.
Put the cleaned pork hocks back into the pot, add enough water to cover, sliced ginger, garlic and bay leaf and heat it.
After bringing to the boil, reduce the heat to medium, add the cabbage and soy sauce and simmer for at least an hour.
When the pork is tender, season with salt and pepper and serve.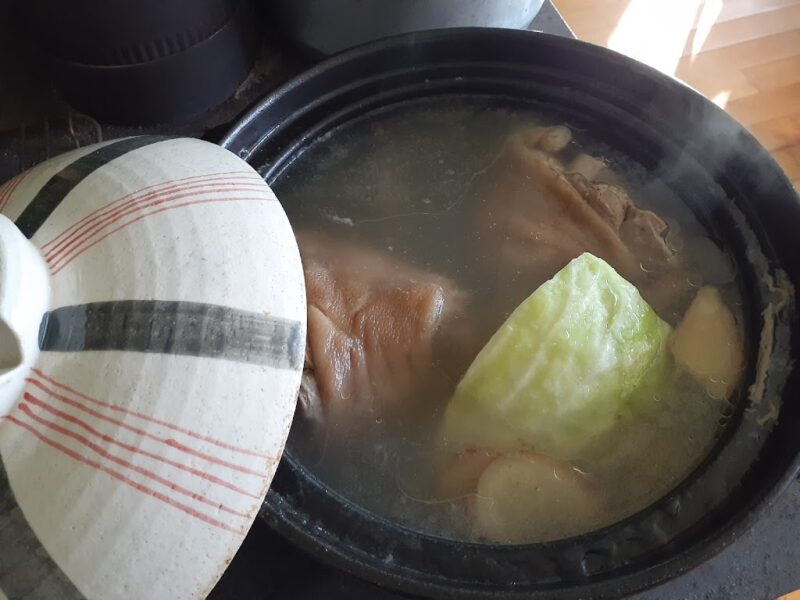 It reminds me of Tonkotsu Soup in Japan
I mentioned a minimum cooking time of one hour, but the longer you cook it the more tender the pork will be. I also recommend using a slow cooker.
The resulting soup will be slightly cloudy with the pork extracts dissolved.
This cloudy soup reminds me of Tonkotsu (pork bone) soup, which is made by boiling pork bones. In Japan, it is often used as a soup for ramen.
It is said that there is no other soup like Japanese Tonkotsu soup in the world in terms of the making process because it's made by simmering pork bones over relatively high heat until it emulsifies.
So, don't worry if your soup gets cloudy. That is how it should be.
The gelatinous and umami-rich broth of the pork knee is perfect for cold winter days. Please enjoy it!