I made banana waffles today.
I had a really ripe banana, black skinned in fact, so I put it into the dough to make waffles.
Ingredients for 16 pieces Banana Waffles: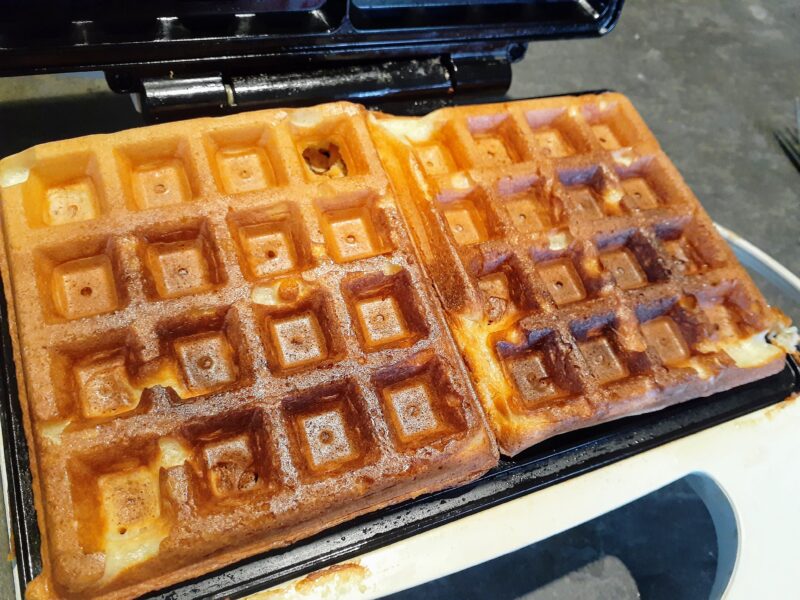 Ripe Banana: 1
All-purpose Flour: 200 g
Baking Powder: 1 tablespoon
Sugar: 1 teaspoon
Salt: a pinch
Milk: 200 ml
Eggs: 2
Vegetable Oil: 30 ml
How to Make Banana Waffles: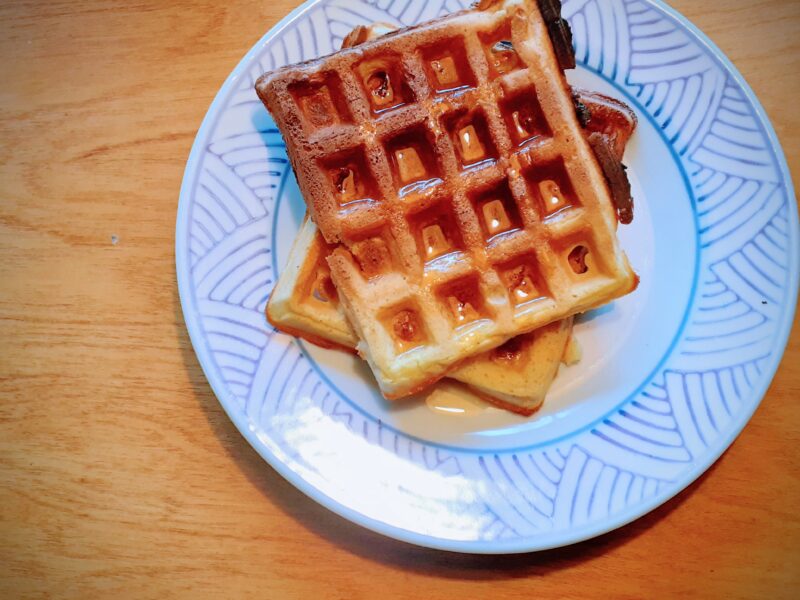 Mash the banana in a bowl with a fork
Put all ingredients in the bowl and mix well
Pour the dough into the waffle baker and bake (do not put too much dough in the waffle baker, otherwise it could overflow).
After they are cooked, serve them with maple syrup or yogurt.