When you don't have cream cheese, you can bake a cheesecake-like cake with well drained yoghurt. This is a kind of variation of baked cheesecake, using well-drained yoghurt instead of cream cheese. The taste is much lighter than a normal cheesecake, but you can still enjoy a similar texture.
We had lots of ripe oranges, so I tried to make a yoghurt cake with fresh orange juice.
My original recipe for this cake needed cream, but we don't have any cream so I used condensed milk instead. Since the condensed milk contains lots of sugar (and the orange was very sweet too), I didn't add any extra sugar. If you like sweet food, I recommend you add a bit of sugar.
Ingredients for a rectangle bakeware of 6×4 inches
Yoghurt: 300g
Fresh Orange Juice: 50 ml
Condensed Milk: 80 ml
Egg: 1
All Purpose Flour: 2 tablespoons
Crushed Biscuits
Olive Oil
The mixture of crushed biscuits and olive oil will be the base for the cake. Last time I baked this cake, I used Tesco's Crumble mix. Unfortunately, I didn't have either cookies or crumble this time, so I used roasted Panko (bread crumbs) which was leftover from the Moussaka I made the other day, adding maple syrup and olive oil. It still worked well.
Preparation:
Drain the yoghurt at least 5-6 hours before you cook
Set a colander in a bowl, and put doubled kitchen towels on them, pour yoghurt in it. Basically, you are separating the solid yoghurt and liquid called 'whey'.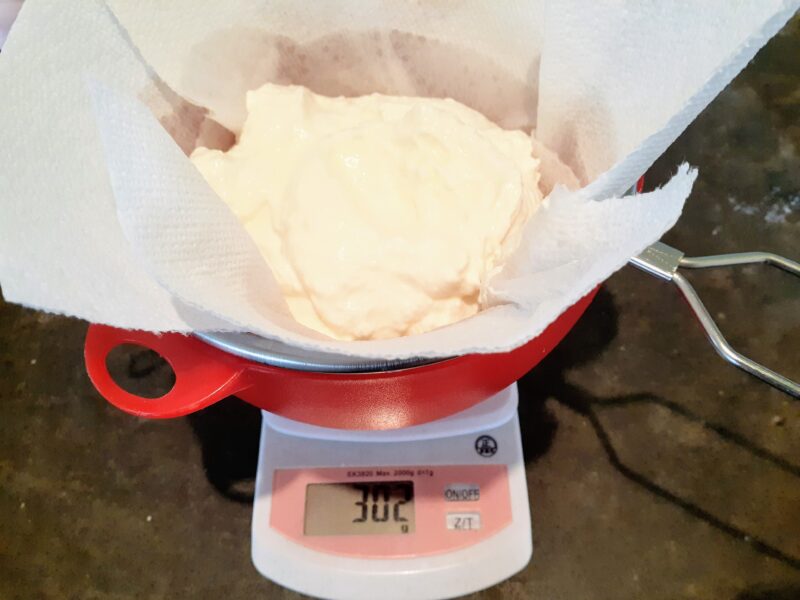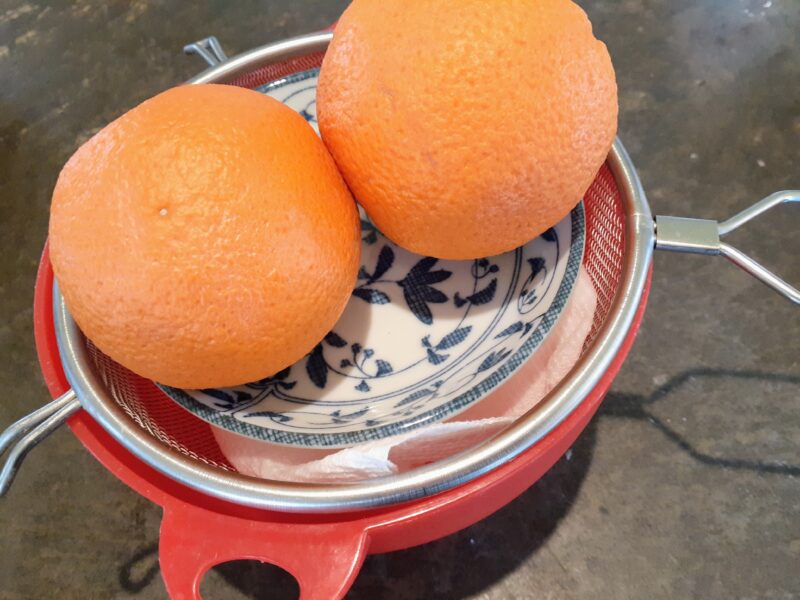 Spread the cake base, either crumble mix or crushed biscuits, in a thickness of about 5 mm.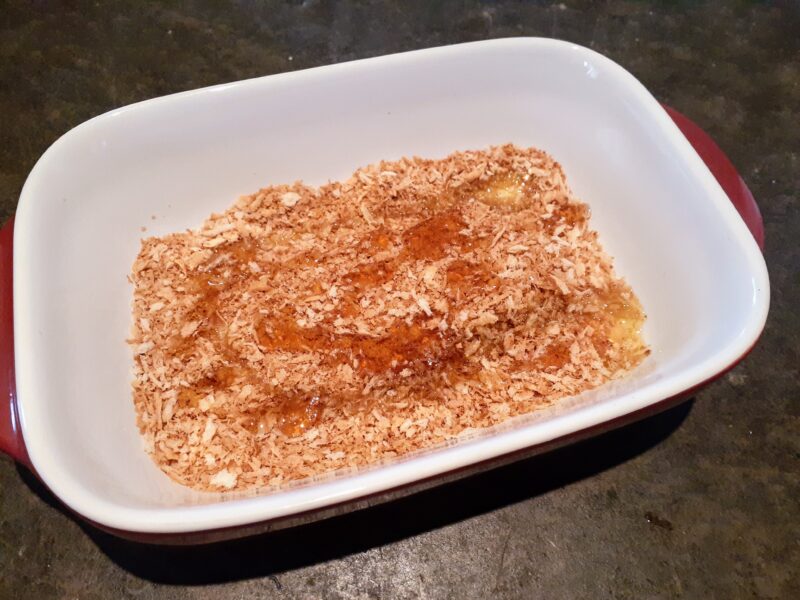 How to Make:
1. Put the orange juice, condensed milk, an egg in a bowl, and mix them well. If you add sugar, mix the sugar together.
2. Add drained yoghurt and flour. Mix them until the dough is smooth.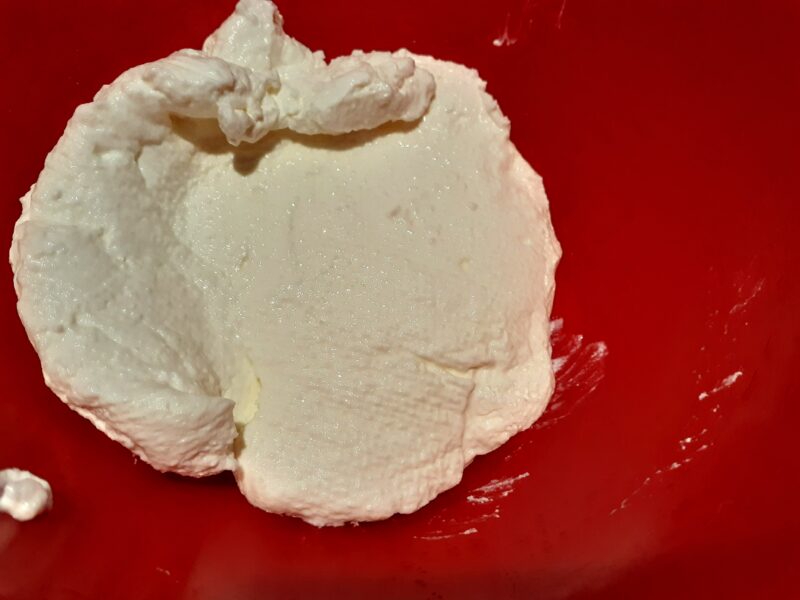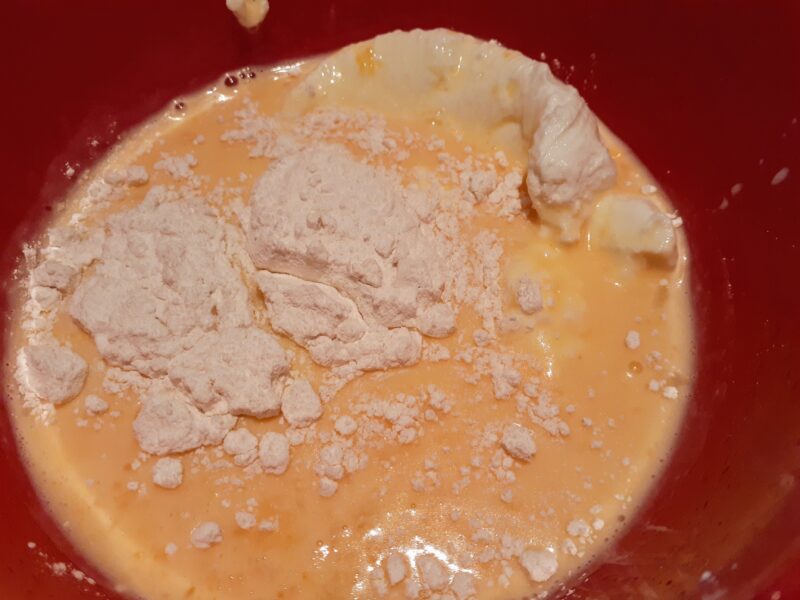 3. Gently pour the dough into the bakeware.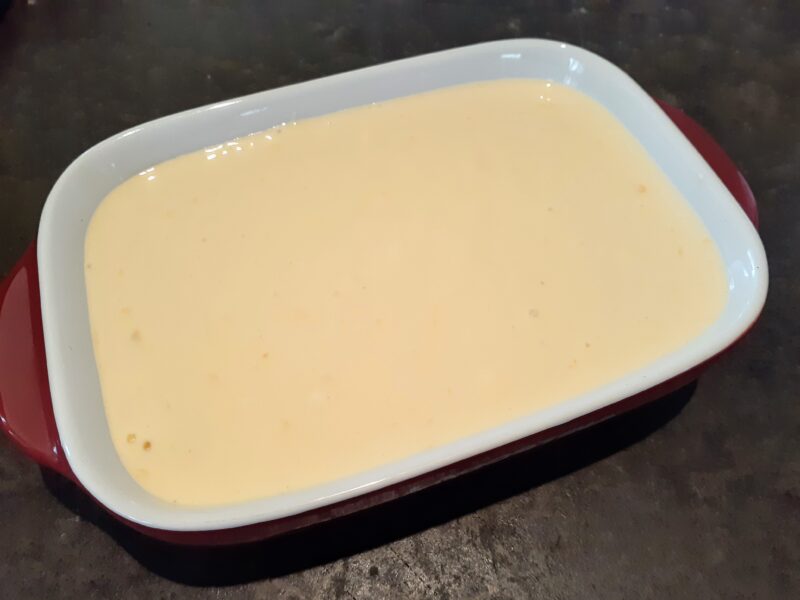 4. Bake it in the oven heated to 170 degrees for about 30 minutes until the top gets browned.
5. After it cools down, put it in the fridge. Serve it chilled.
Note:
You can enjoy the cheesecake like richness when it's chilled rather than freshly baked.
This time I used leftover Panko, although I used a crumble mix last time.
It's more common to use crushed biscuits. You can crush your favourite cookies or biscuits and mix them with olive oil to make them moist. Oreo cookies could be a delicious option.
Do not throw away the liquid (whey) after draining yogurt because it's useful and tasty. You can use it instead of milk when making bread or pancakes, or you can make a salad dressing with it.