Vermicelli is a type of noodles made from Mung beans. We often use this in Asian cuisine. Today, I'd like to share the recipe of one of my favourite Thai salads, spicy shrimp and vermicelli salad. 
Ingredients for Spicy Prawn and Vermicelli Salad
Prawns: 8-10
Dried Vermicelli: 50g
Red Onion: 1 small size
Coriander
Garlic: 1 clove
Fish Sauce: 2 tablespoons
Lime Juice: 2 tablespoons
Sugar: 1 teaspoon
Red Chilli: 1
Preparation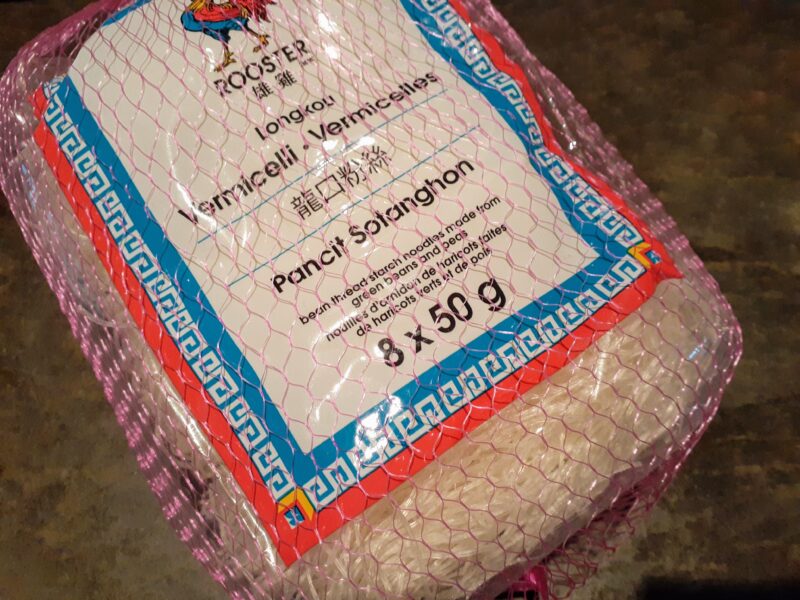 Shell the prawns.
Soak the dried vermicelli in warm water and shorten them with scissors.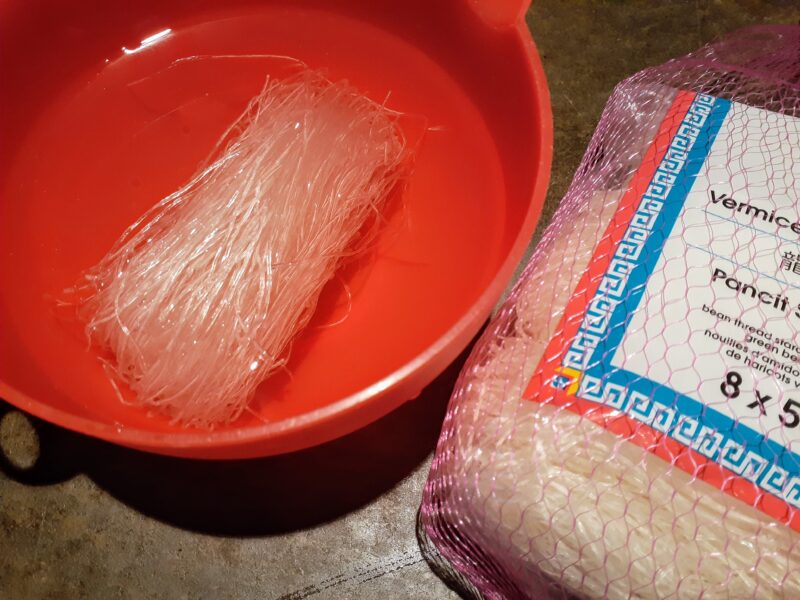 Chop up the garlic, coriander and red chilli, slice the red onion.
Mix the fish sauce, lime juice and sugar, stir well.
How to Make Spicy Prawn and Vermicelli Salad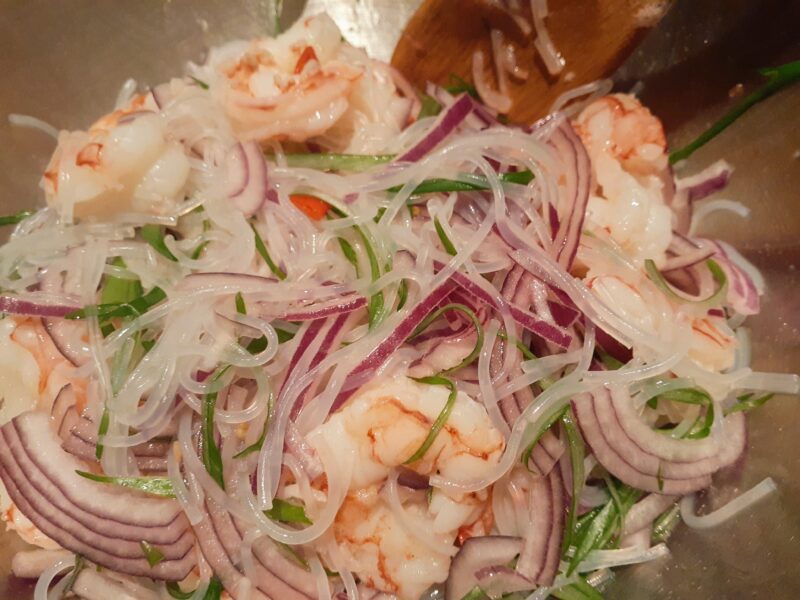 Boil the prawns and vermicelli until the vermicelli get tender, drain.
Mix the vegetables, garlic, chilli and dressing sauce in a bowl, add prawns and vermicelli.
Mix well all of them and serve.