Green Peas rice is one of the symbolic dishes in Japanese springtime. We harvested some green peas from our vegetable garden, so I cooked them with rice. I used Japanese rice to cook it this time. Here is the recipe.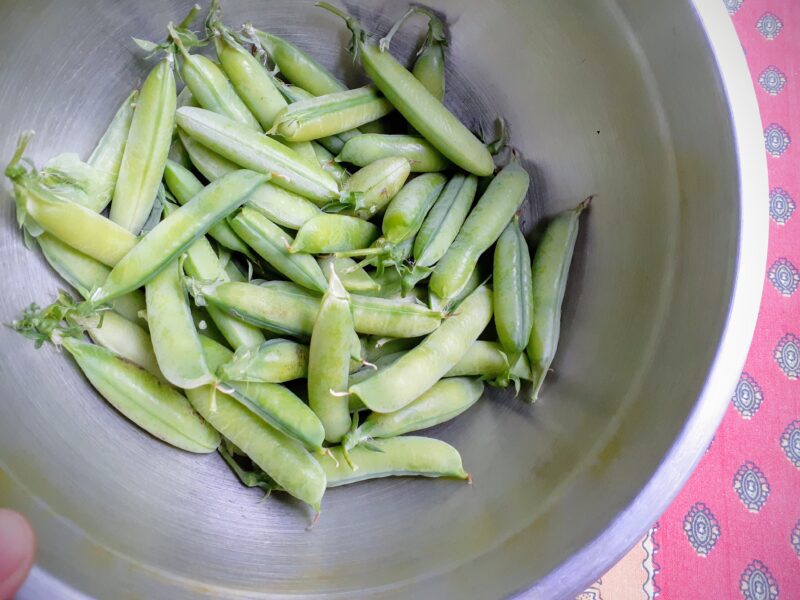 Ingredients for Green Peas Rice
Japanese rice: 250ml 

Water: 290ml 

Green peas

Sake: 1 Tbsp 

Salt: 1/2 tsp 

Dried Kombu Seaweed: about 10cm 
How to Cook Green Peas Rice
Clean the rice and drain off the water.

Remove green peas from their pods and rinse them.

Put all the ingredients into a rice cooker and cook as usual.

When cooked, remove the Kombu and serve.