It's a delicious season for leeks. I like making soups and gratins, but today I made a simply grilled marinade.
Ingredients of simple marinade with baked leeks
Leek: 1 

Olive oil

Lemon juice

Salt

Black pepper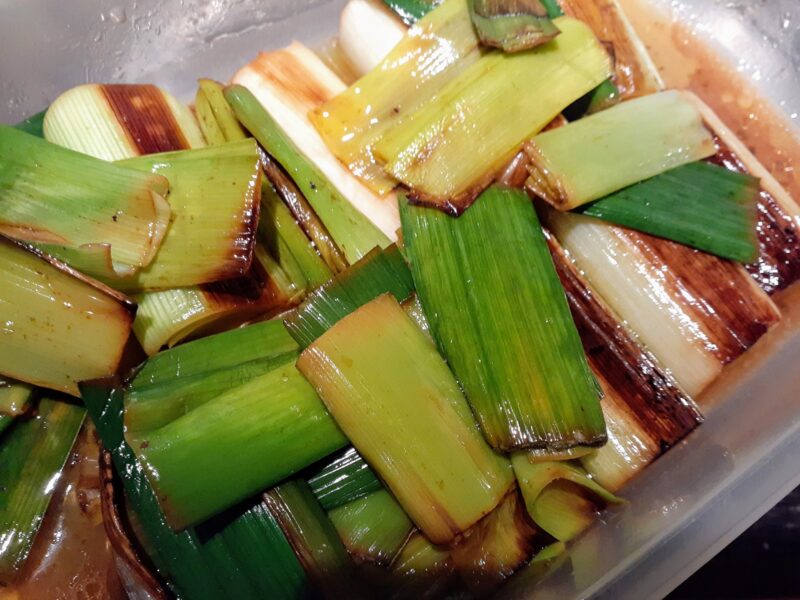 How to Make simple marinade with baked leeks
Put olive oil, lemon juice, salt and black pepper in a bowl and mix it well to make the marinade.

Cut the leeks into chunks, separating the white parts and leaves.

Heat the olive oil in a frying pan and fry the white parts of the leek.

When they are browned, turn them over and add the leaves. Cover with a lid and cook on low heat for 5 to 8 minutes.

After they are cooked, remove them from the heat and immediately dip them in the marinade sauce. When they cool down, place them in the fridge for at least 30 minutes, then serve.